Town of Summerton Hydrologic and Hydraulic Study
SeamonWhiteside is working with the South Carolina Office of Resilience (SCOR) and the Town of Summerton to conduct a town-wide hydrologic and hydraulic study. The goal of the study is to assess existing drainage systems, develop, and prioritize improvement projects, and to establish an implementation strategy for those projects.  The ultimate goal of this project is to develop a readily applicable road map of projects that will alleviate current drainage problems and bolster resiliency of the Town's drainage infrastructure.
Have information on flooding in Summerton? Fill out the survey below:
• 6/24/2022 – Project Kickoff
• 6/24/2022 – Background data gathering begins!
• 7/25/2022 – Workshop with the Town of Summerton municipal officials and SCOR personnel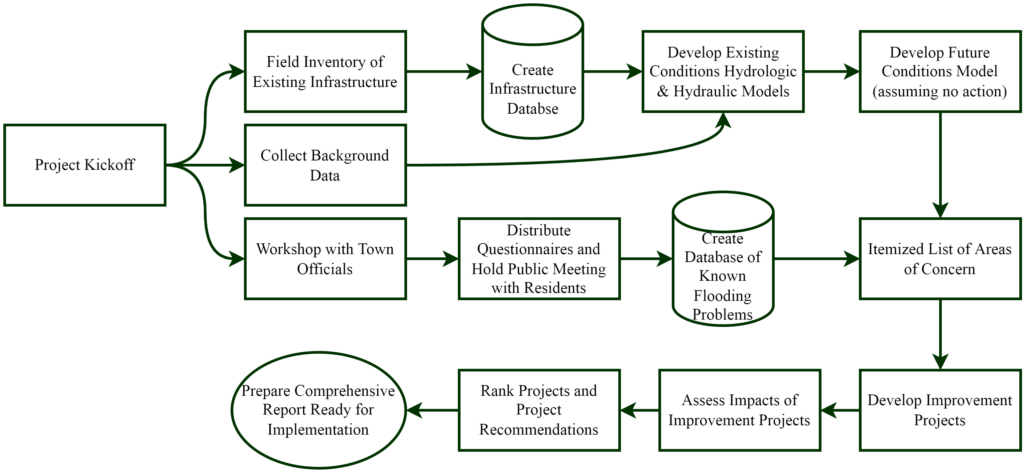 Point of Contact
Hassan Ismail, Ph.D., P.E.
Water Resources Project Manager
(864) 298-0534 x 546
South Carolina Office of Resillience
Tessa Baron
Mitigation Program Coordinator
(803) 603-4328